Minx Nails is the hottest new trend in nail fashion and a new glamorous way for women to extend fashion to their nails. Minx is made with flexible film strips that come in foils, sparkly metallics, photo-quality designs and any other color you can think of! Unlike toxic nail polish, Minx is applied with a heat procedure, there are no chemicals used for the application or the removal and what makes it remarkable is that:
Minx never chips
Never smudges
Strengthens your nails
Repairs cracks
Eco friendly
Applies faster
Requires no drying time!
Celebrities like Beyonce, Victoria Beckam, Mariah Carey, Blake Lively, Christina Aguilera, Lady Gaga, Pink and Rhianna have been seen wearing Minx and can't get enough of them. We are proud to be South Florida First Mobile Service to offer Minx nails as well as Japanese nail artistry and hand and foot treatments.
We come to YOU and offer our services in the privacy of your home, office, hotel, yacht, movie set, photo or video shoots or any location of your choice!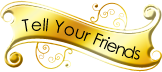 Avoid the inconvenience of traffic and parking!